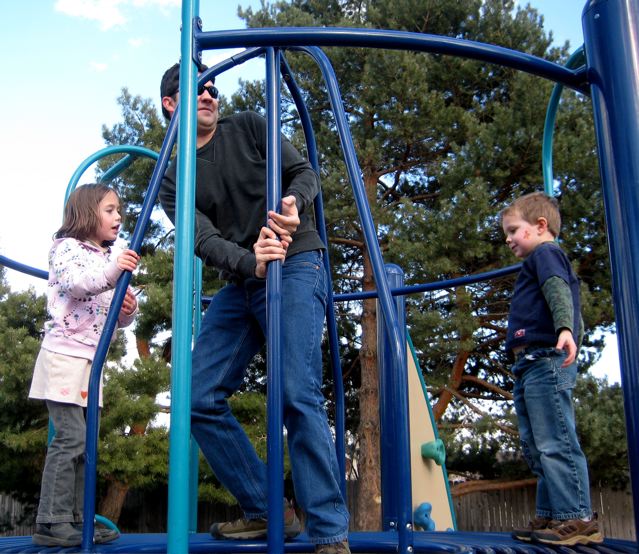 A bit nervous about taking the pole down...
---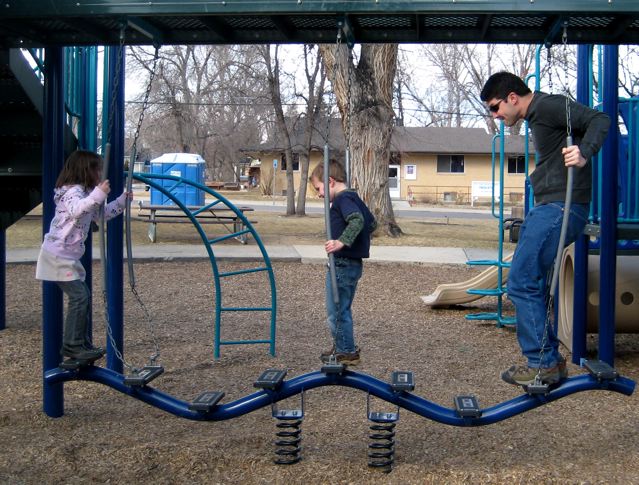 Just having fun, can you tell?
---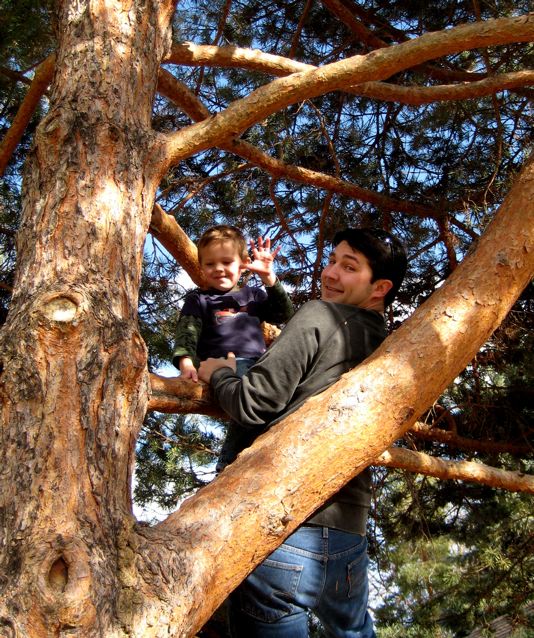 My dad helped all three of us climb this awesome tree- here's a picture of just us two.
---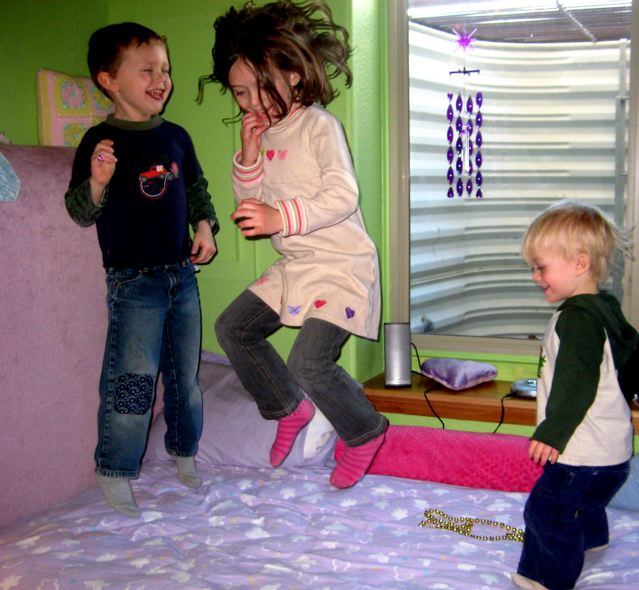 My cousin L O V E S Hannah Montana and I like the music. In this picture we're jumping on her bed rocking out and loving it.
---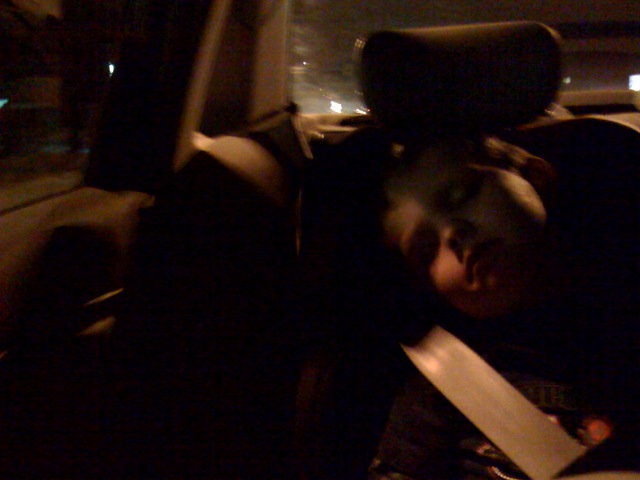 I was so worn out from playing with Lindsay that I fell right to sleep in the car, on the ride home.
---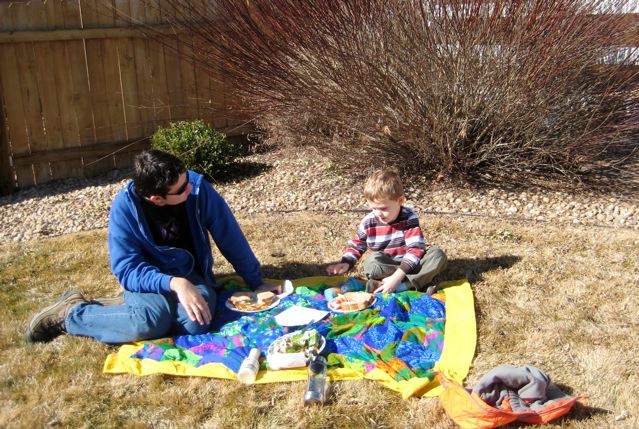 Today wasn't windy and it was 60 degrees... plus the sun was out, so it was feeling like summer. My mom took me out bike riding to Fossil Creek Park, then I came home and made my dad's sandwich and mine! We had a pic-nic in the backyard. :-)
---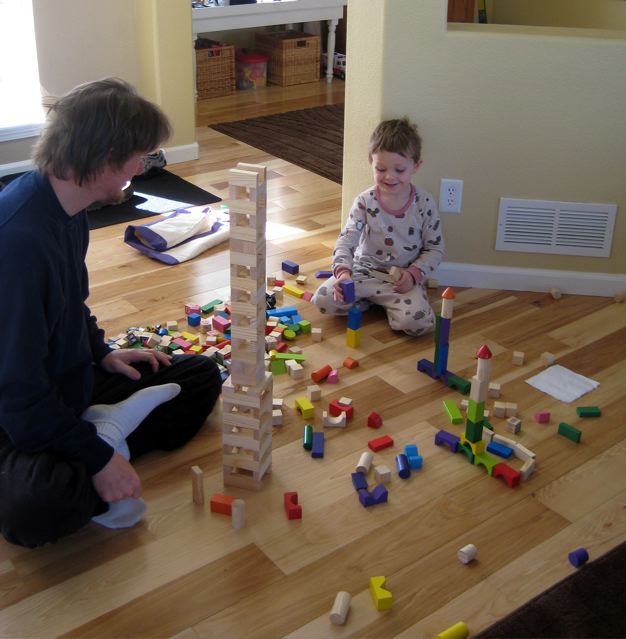 Scotty does his best to counsel me on how to build a solid sturdy structure, but at 4 years old, I still need to find my own way.
---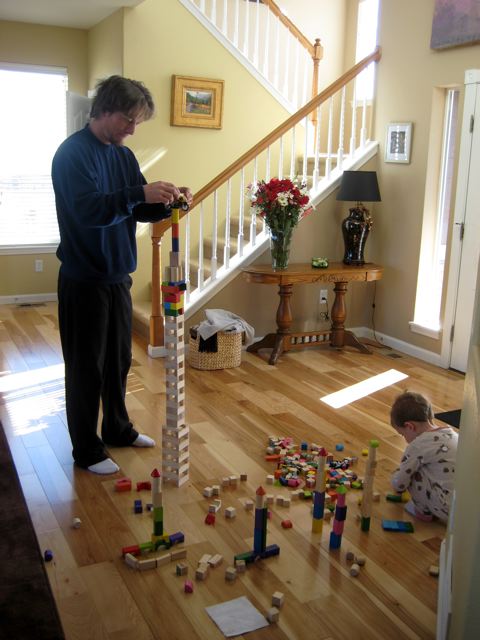 Can you tell that my uncle is good at building things?
He built the tower and I built the town :-)
---
Back
Next