http://www.youtube.com/watch?v=v7GI-FuVyGg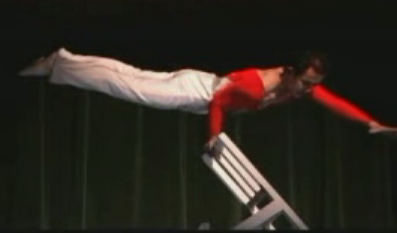 ---
Tonight I got to see The Peking Acrobats at Lincoln Center.
One of the men did a handstand on top of 6 chairs stacked on
the tops of 4 little bottles on a table! It was an amazing show, I
really loved it.
---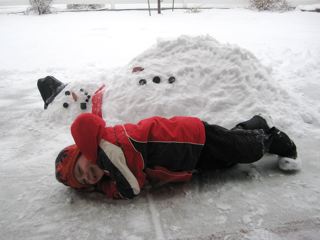 Second big and somewhat wet snow led to another snowman. This time we wanted to do something different... and here he is. Snowman at Rest.
---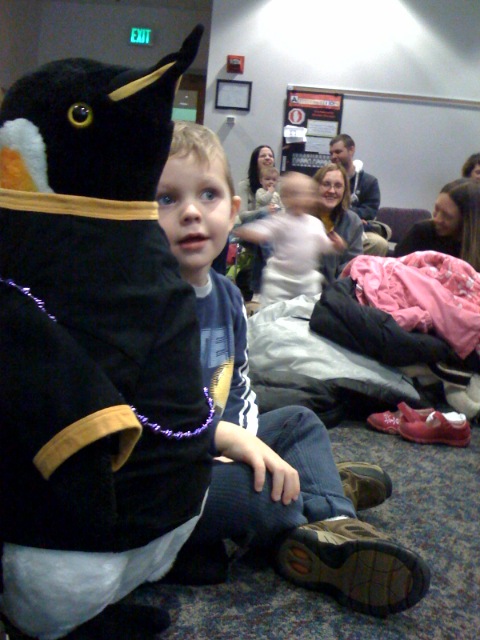 This was taken with my dad's iPhone at my local library. We went for songs and stories about sleep. I got to go in my pajamas and bring my buddy Pingu!
---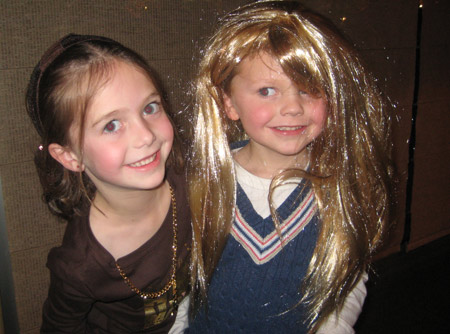 Lindsay was so nice and let me try on her wig- my mom thinks I look like a doll esp. with the pink cheeks.
---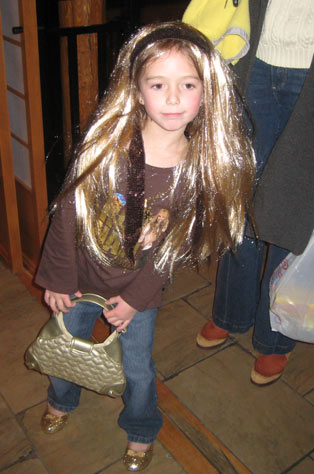 Lindsay dressed up for her big dinner night. She really likes Hannah.
---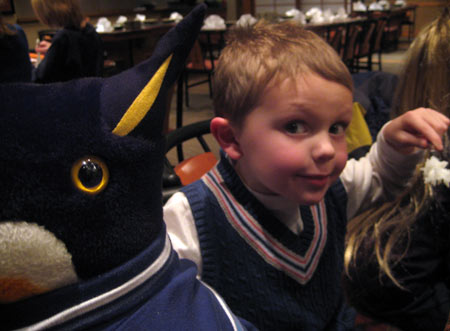 Pingu and I dressed up for Lindsay's Birthday dinner. We're two good looking dudes!
---
I LOVE YOU Lindsay! I know you, and Valentines Day is coming. Robots are scary, doggies are beautiful, and monsters are scary... and you know that. Cars are driving.
Love Justin.
---
Back
Next