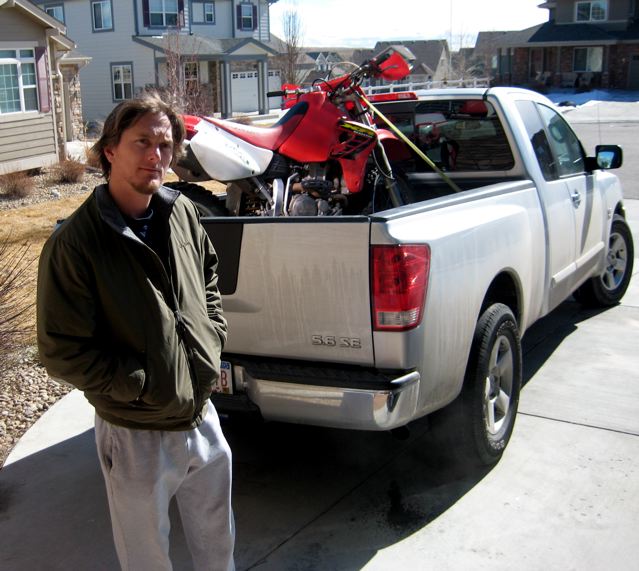 My uncle is hardcore! This is a picture of him with his dirt bike, just before he took off for some trails.
---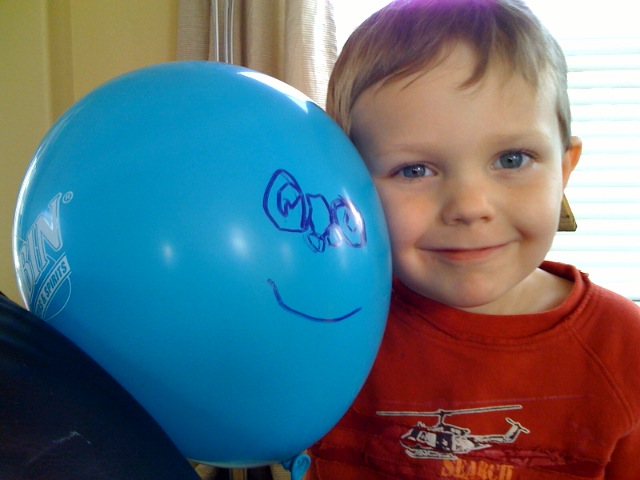 I can't pass up drawing a face on any balloon!
---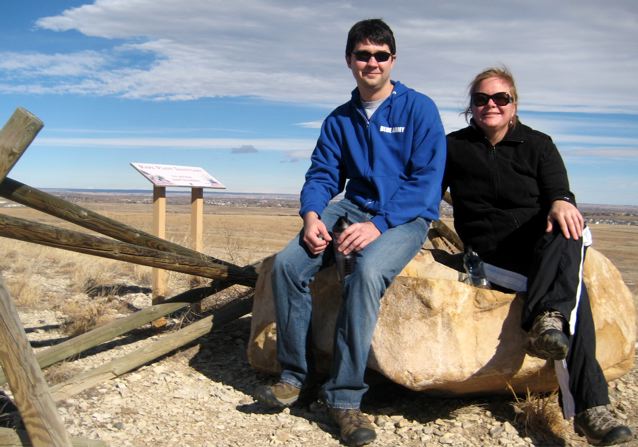 I took this picture of my parents on our hike today. I did 2 miles and climbed 500 feet. I was pretty tired at the end and so was daddy.
---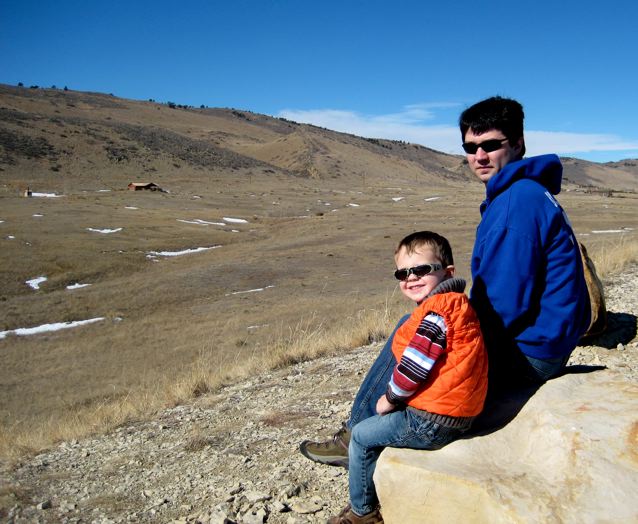 Here, we're looking at a 100 million year old sea bed.
Shale was scattered below our feet.
---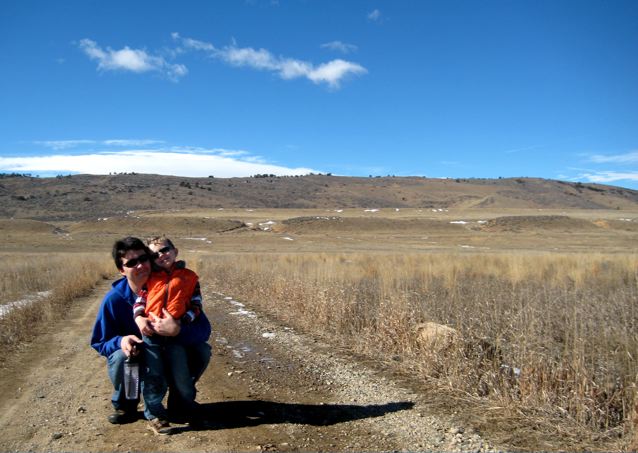 Me and my dad at the start of the trail.
---
http://www.youtube.com/watch?v=v7GI-FuVyGg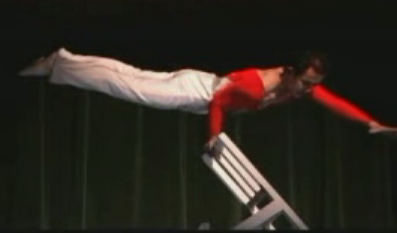 ---
Tonight I got to see The Peking Acrobats at Lincoln Center.
One of the men did a handstand on top of 6 chairs stacked on
the tops of 4 little bottles on a table! It was an amazing show, I
really loved it.
---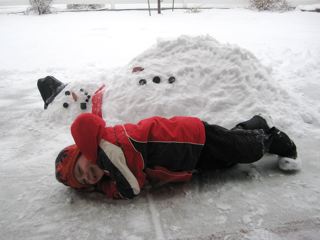 Second big and somewhat wet snow led to another snowman. This time we wanted to do something different... and here he is. Snowman at Rest.
---
Back
Next