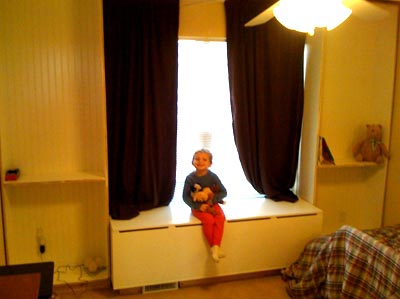 My dad is building some shelves for me- this is how far we are.
---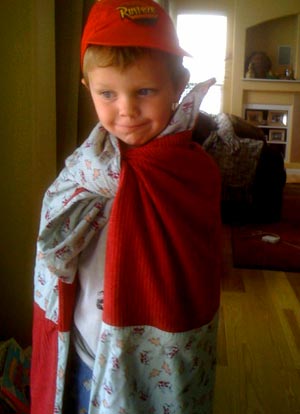 Dressing up - trying to have a cape!
---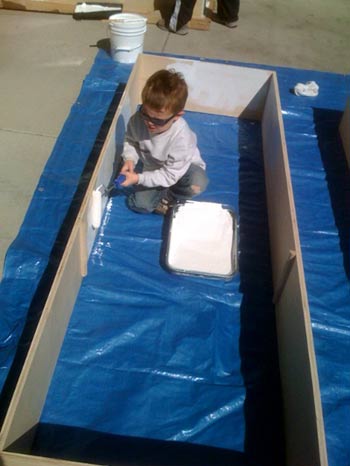 ---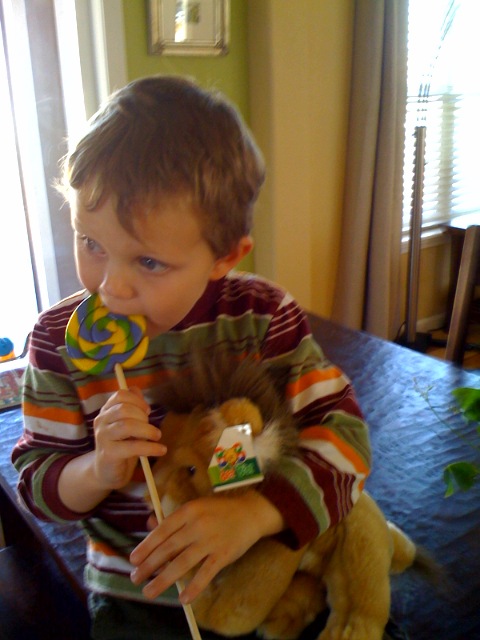 Thank you grandma!
---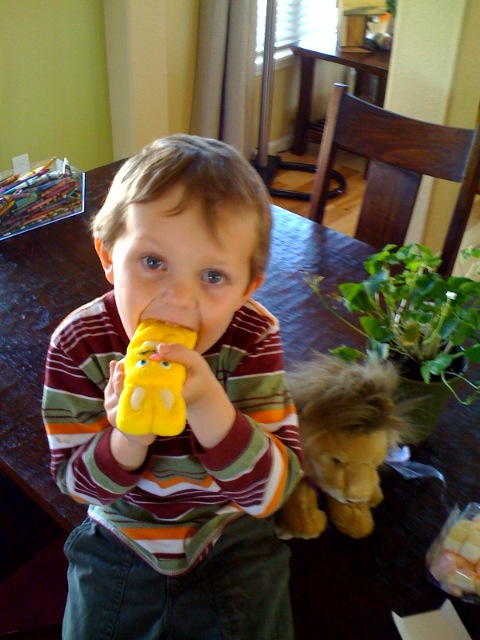 More Easter goodies from Grandma :-) Yum!
---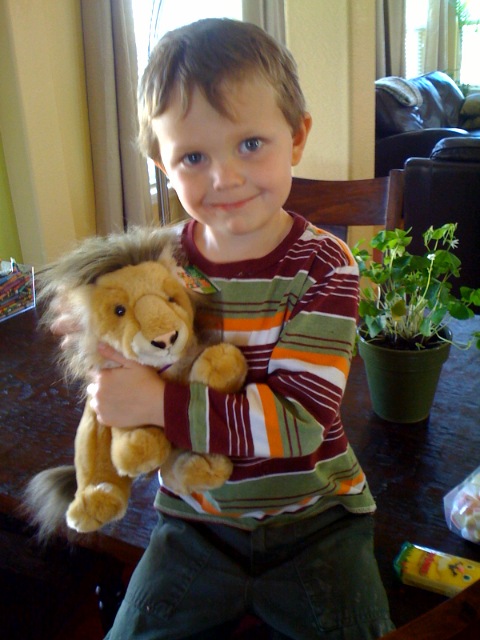 Grandma sent me this special Lion for Easter- he's from Germany.
---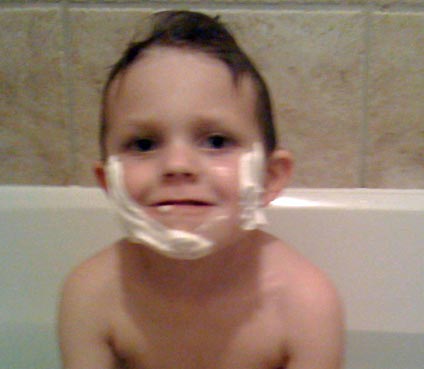 All set and ready to shave...
---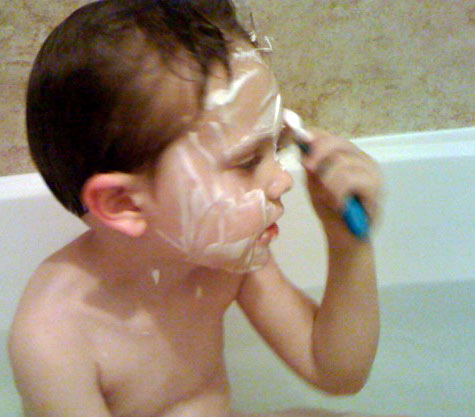 Shaving the way every man does :-)
---
Back
Next