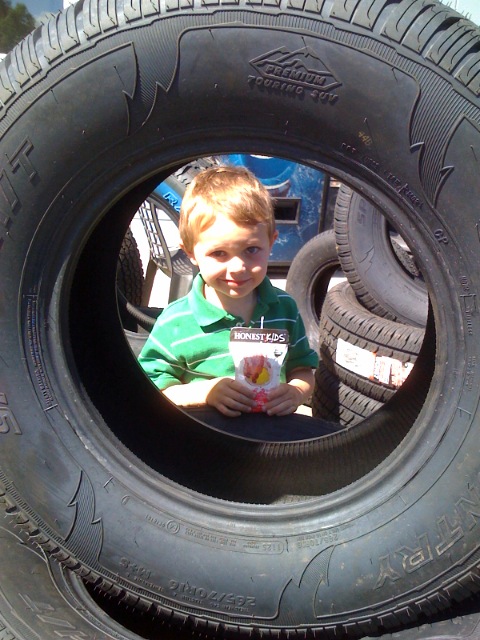 Out fixing Scott's Truck- and I just happened to peek through these and my dad took the picture.
---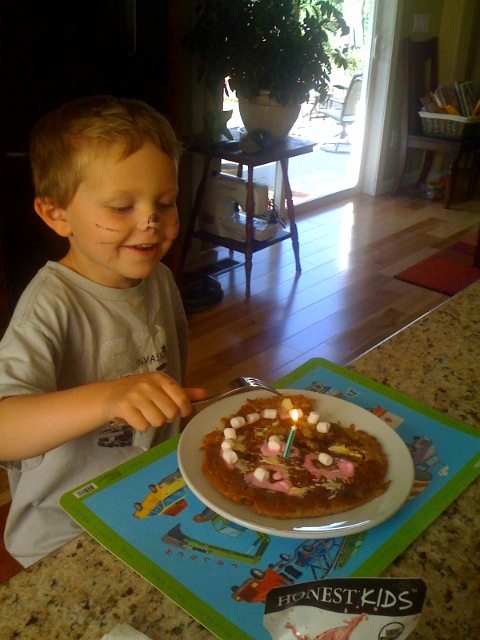 Nothing like a pancake cake for fun!
---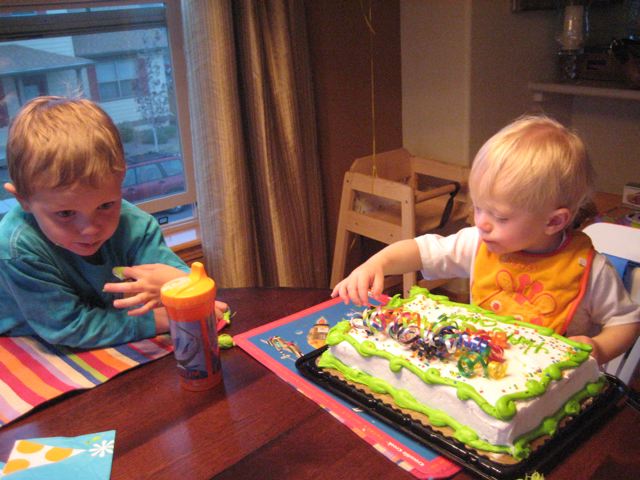 It was such a wonderful day- we had donuts and cake and endless pool fun!! I love Owen's birthday!
---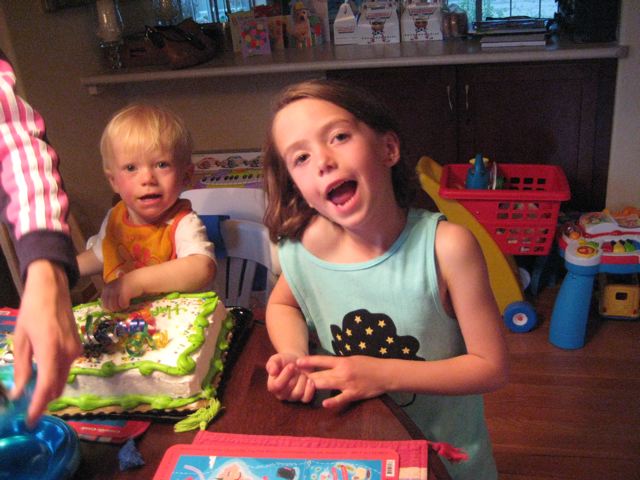 Those are my cousins, Lindsay and Owen- guarding the cake!
---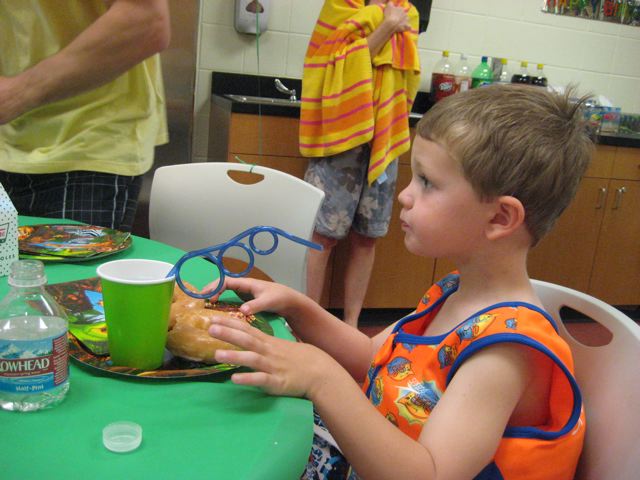 Enjoying a Krispy Kreme at Owen's pool party!
---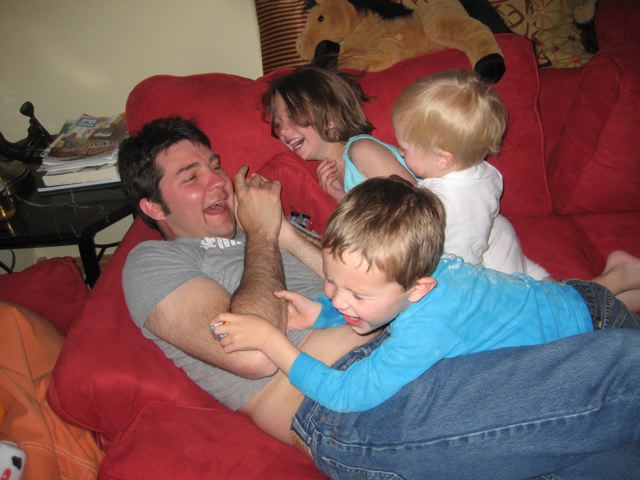 We all climbed aboard my dad to torment him with tickles.
---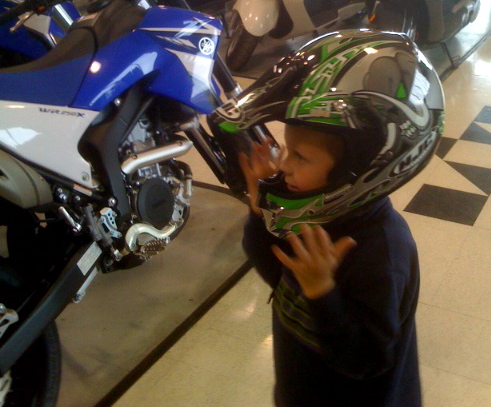 I'm so ready to get a bike and go riding with my uncle Scotty and my Dad. My mom says we'll get a 4 wheeler and ride together! That would be cool too.
---
---
Back
Next