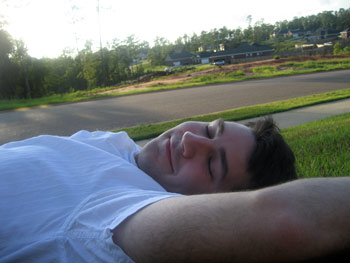 I think this is one of my best shots to date. My dad relaxing in the front yard with me. As I told my mom at 6:30am, I love my daddy.
---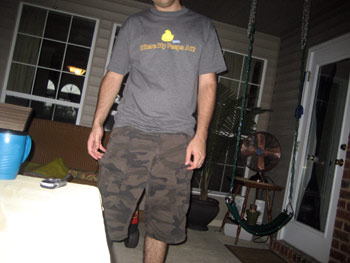 I got that shirt for my peep crazy dad!
---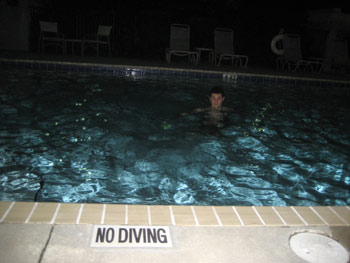 I like to shoot in similar places at different times, it puts a new slant on the scene and the subject.
---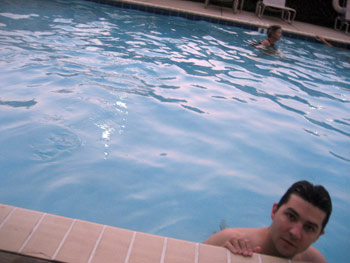 A shot of my dad at the pool... I think I'm getting better at this :-)
---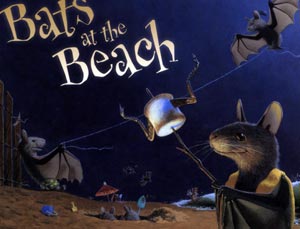 My parent's just got me this book and its so cool.
It takes you on a night time journey with a slew of
bats to the beach. They roast bug-mallows, play banjoes,
surf and moonbathe. Its funny, wonderful to look at
and sounds good when your parents read it.
---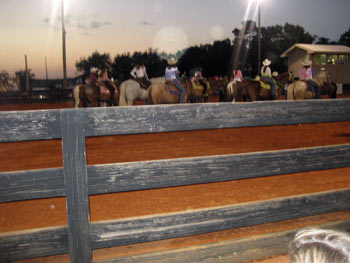 My parents took me and my cousin Lindsay to a Rodeo tonight!
I got to see cattle roping, steer wrestling and lots of buckin'.
It was a lot of fun and really really cool. I took this photo of the ladies recieving their awards.
---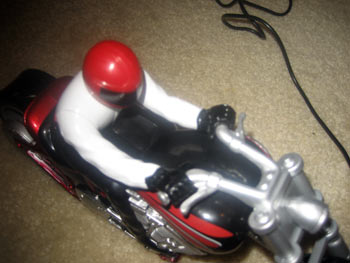 I guess I just like taking pictures of my things. This was another birthday gift that I love... from my great grandma. She rocks.
---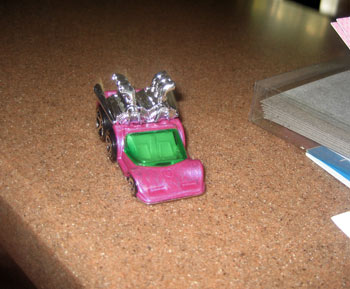 I snatched my mom's camera again and shot some pics of one of my Hot Wheels. Mom put these in my birthday goodie bags along with other fun things... I sneaked some extra cars my way - hehe. I thought this one was worth a photo.
---
Back
Next