That is my Granpa. He's a FedEx captain and on this trip he flew over Turkey and was in Athens Greece and Israel. He's cool- he got me into Nascar big time!
---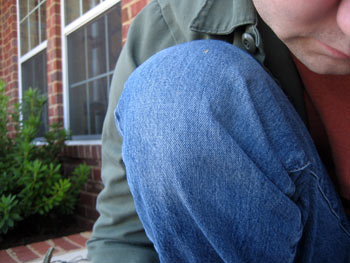 Close up - great composition I think. My dad.
---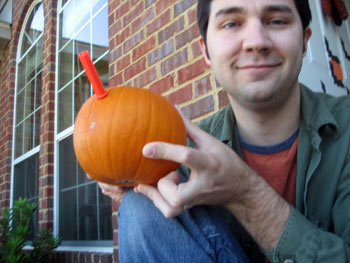 My dad at work- carving pumpkins with me.
---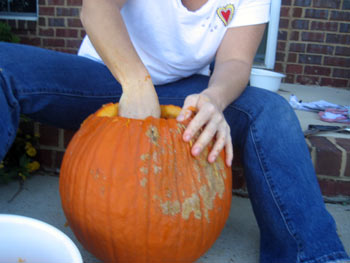 My mom at work on her pumpkin...
---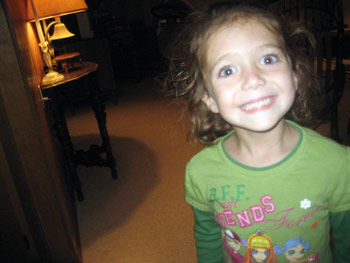 I am still busy busy with the camera when I can get my hands on it.
I took this picture of Lindsay at her beach house in Orange Beach, Alabama.
---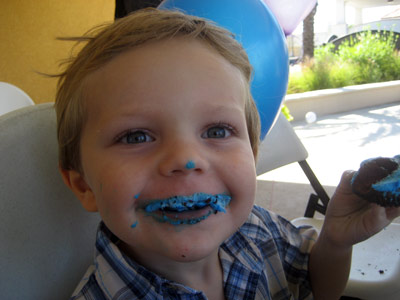 That's me enjoying some frosting at Kaitlyn's birthday party today.
I really enjoyed myself.
---
I've been gone so long because I've been sick. yeah. My doctor said I had the croup... I've been keeping my parents awake and busy for days. One night I got up 6 times! I've lost my voice and my parent's did too. First my mom was sick then daddy was really sick with a fever for days and then I got sick with a fever! I'm still not all happy yet. I won't be sick for very much longer though.
Justin
---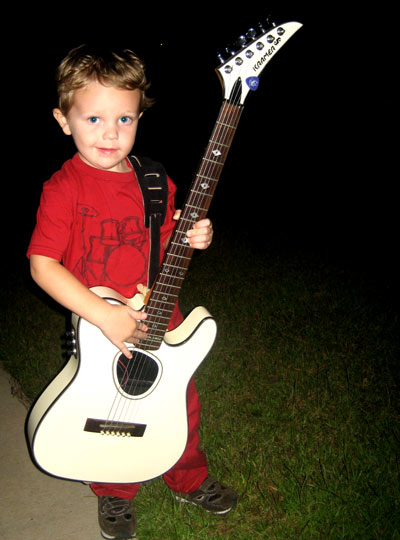 Ok. You didn't hear it here, but I've been invited to join the members of The White Stripes on their upcoming tour. Don't worry, I won't let it go to my head.
---
Back
Next