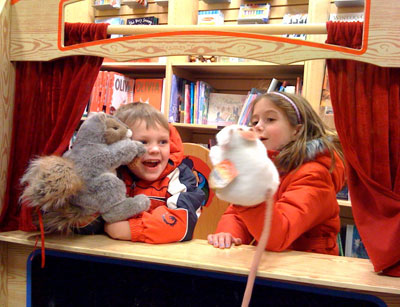 Justin and Lindsay putting on a show for us at the bookstore.
---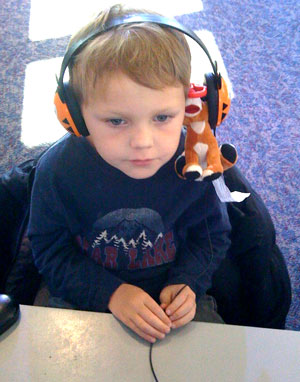 Sometimes a friend needs to do what he has to do. There was only one way Rudolph could join in on the sound...
---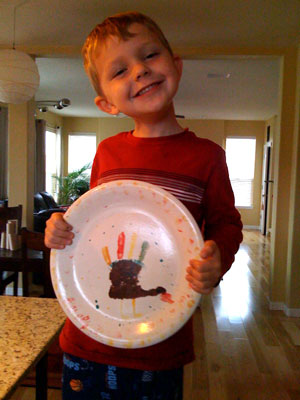 Justin shows off his hand painted ceramic Thanksgiving plate.
---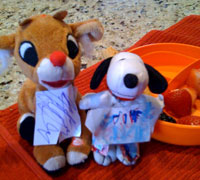 These are some of Justin's buddies dressed in garments he created and designed from paper.
---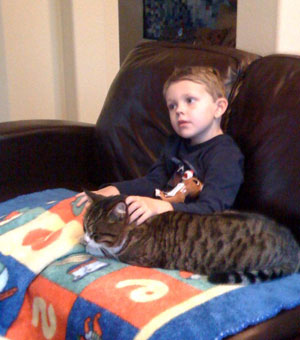 Twizzler, our half cat. Sleeps somewhere else, but spends the day with us.
---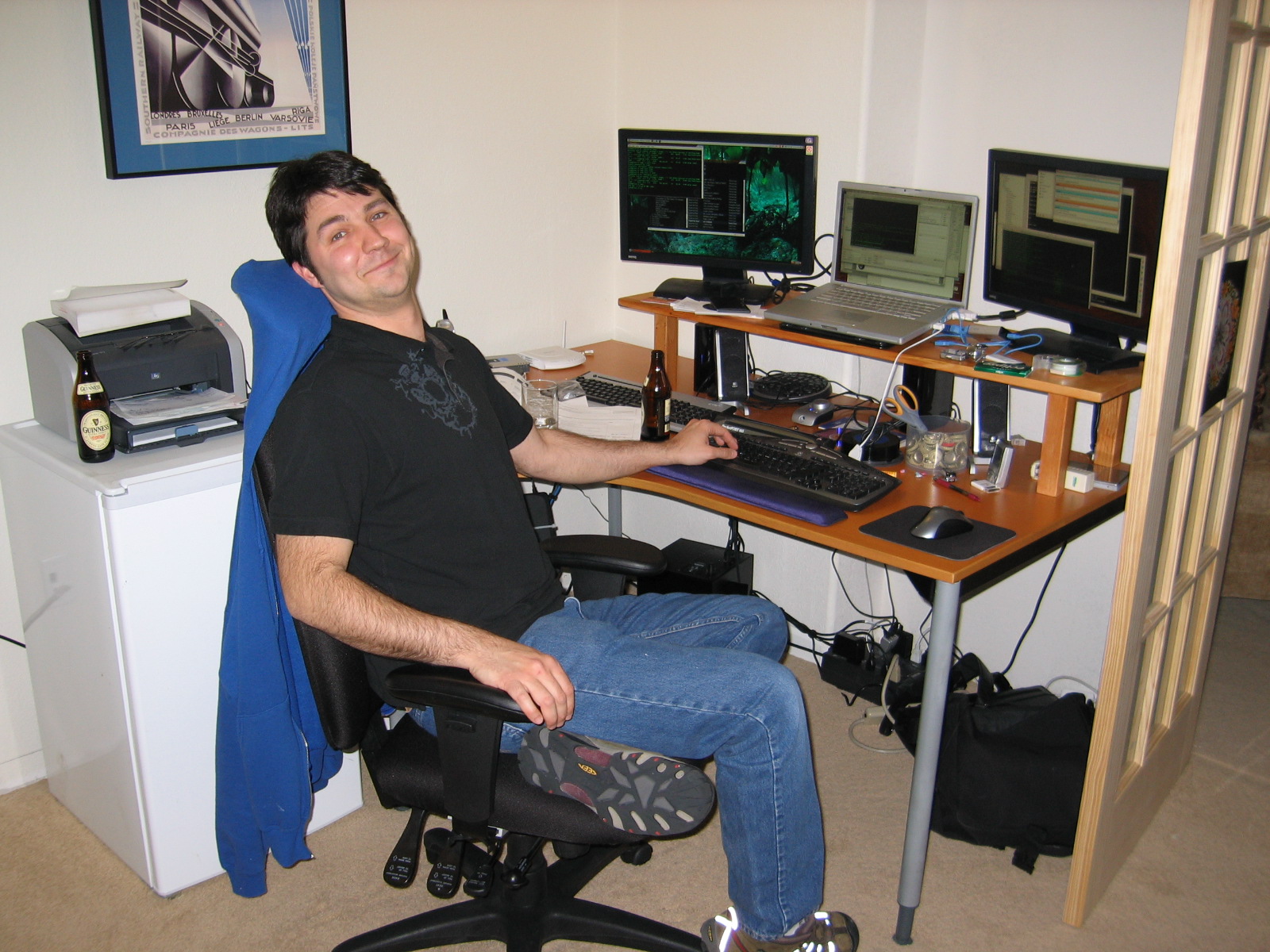 My Dad at Work- Only now he has like 2 more monitors and a new computer...
---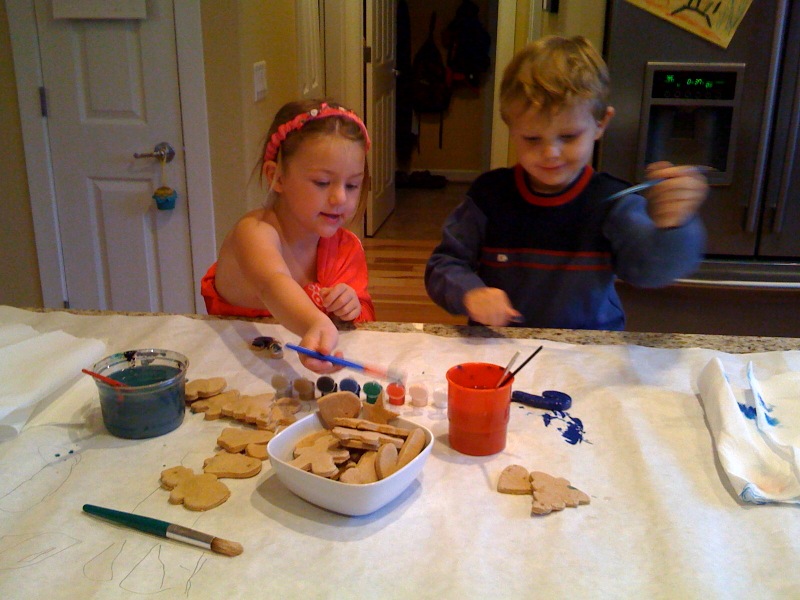 That's me with one of my best friends, Jayden- painting ornaments together.
---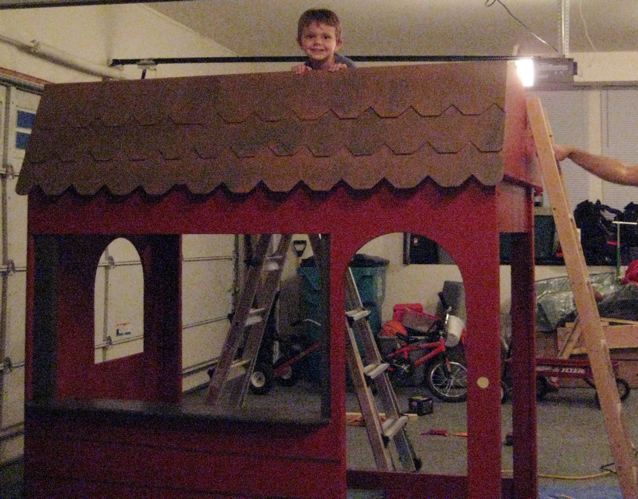 There is a door, its just not on yet- but I'm so excited about it! My mom painted on a doorbell for me.
---
Back
Next